NO BULL ANDMEKESKUS
24 November - 16 December 2020 at Artishok Biennale and Kai Art Center, Tallinn (EE)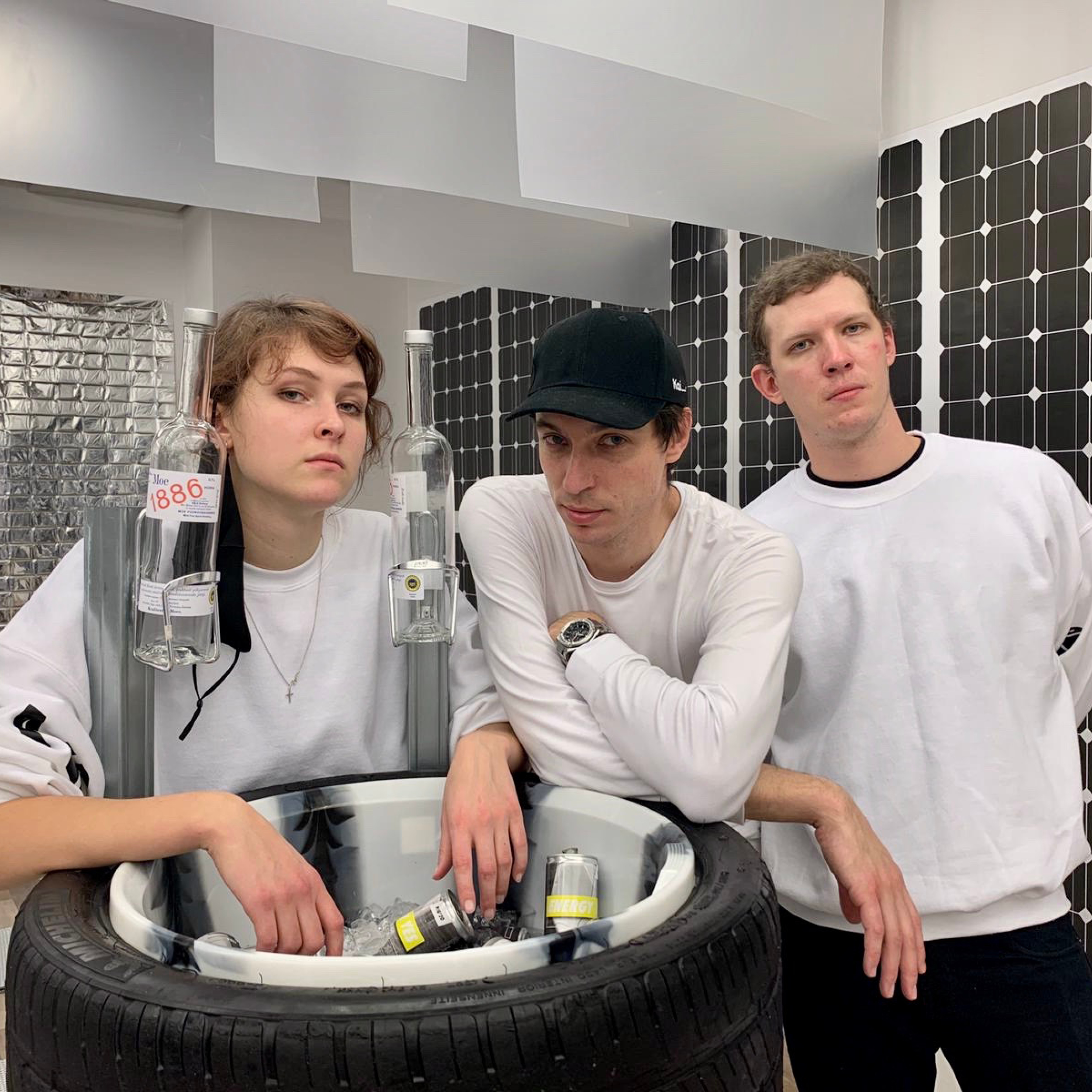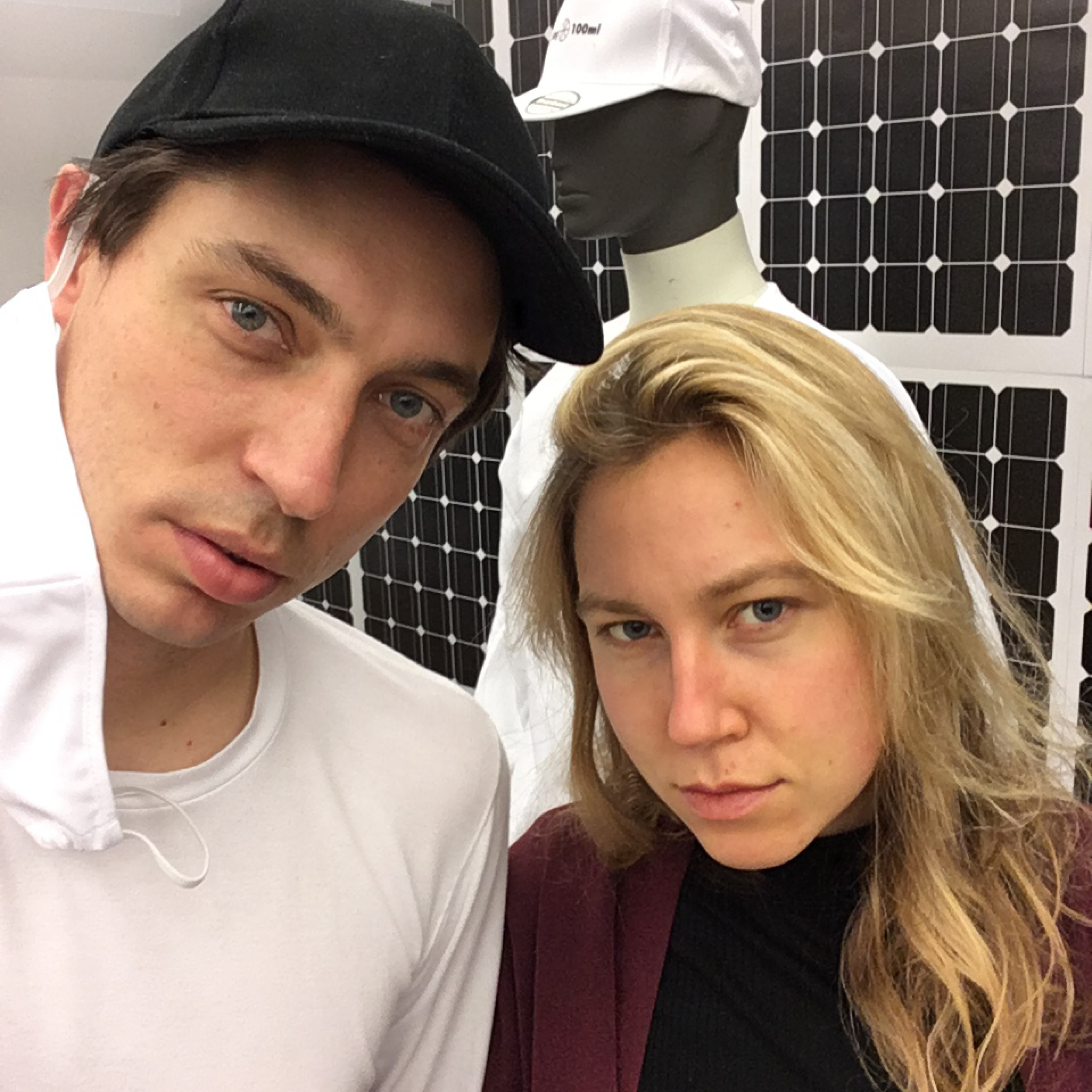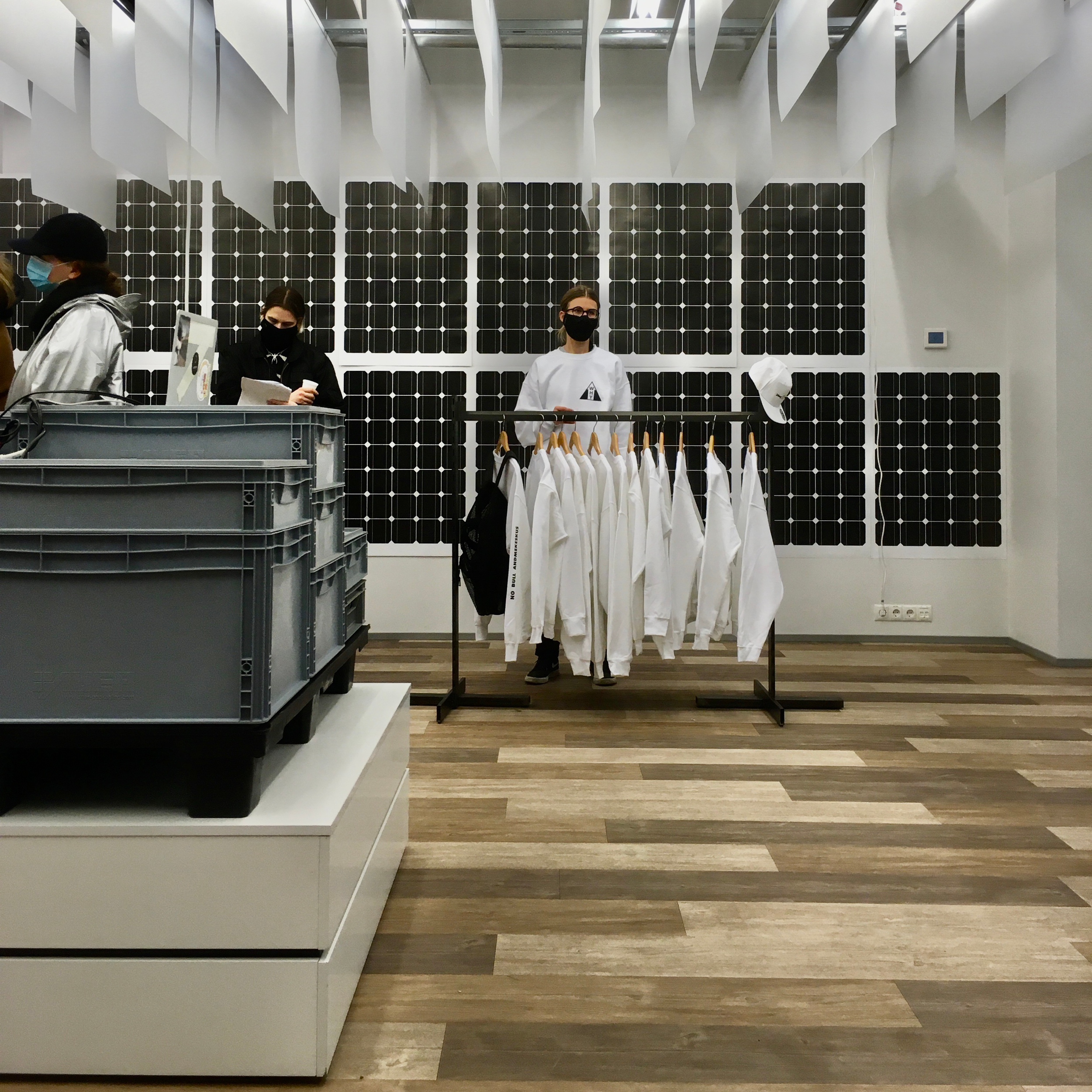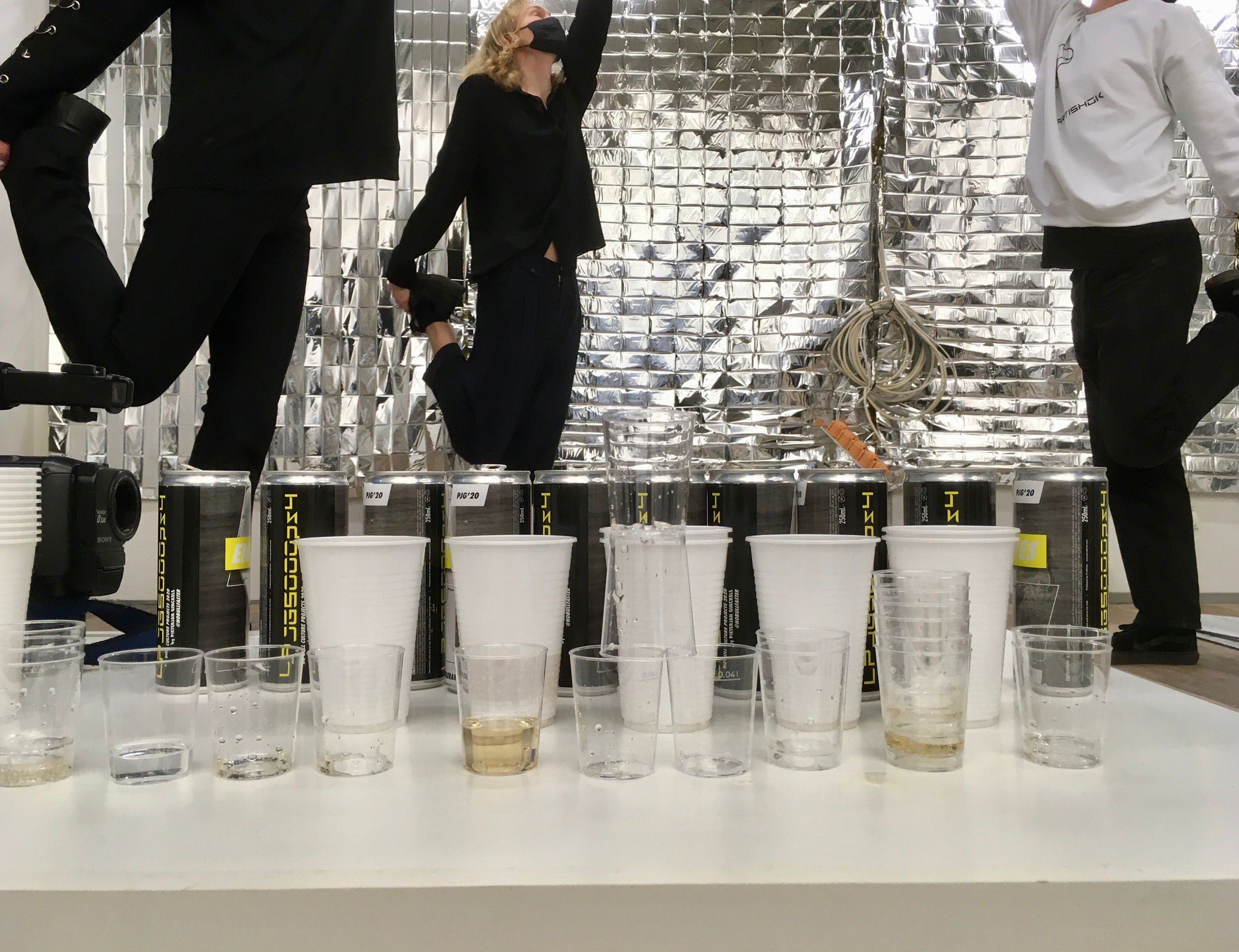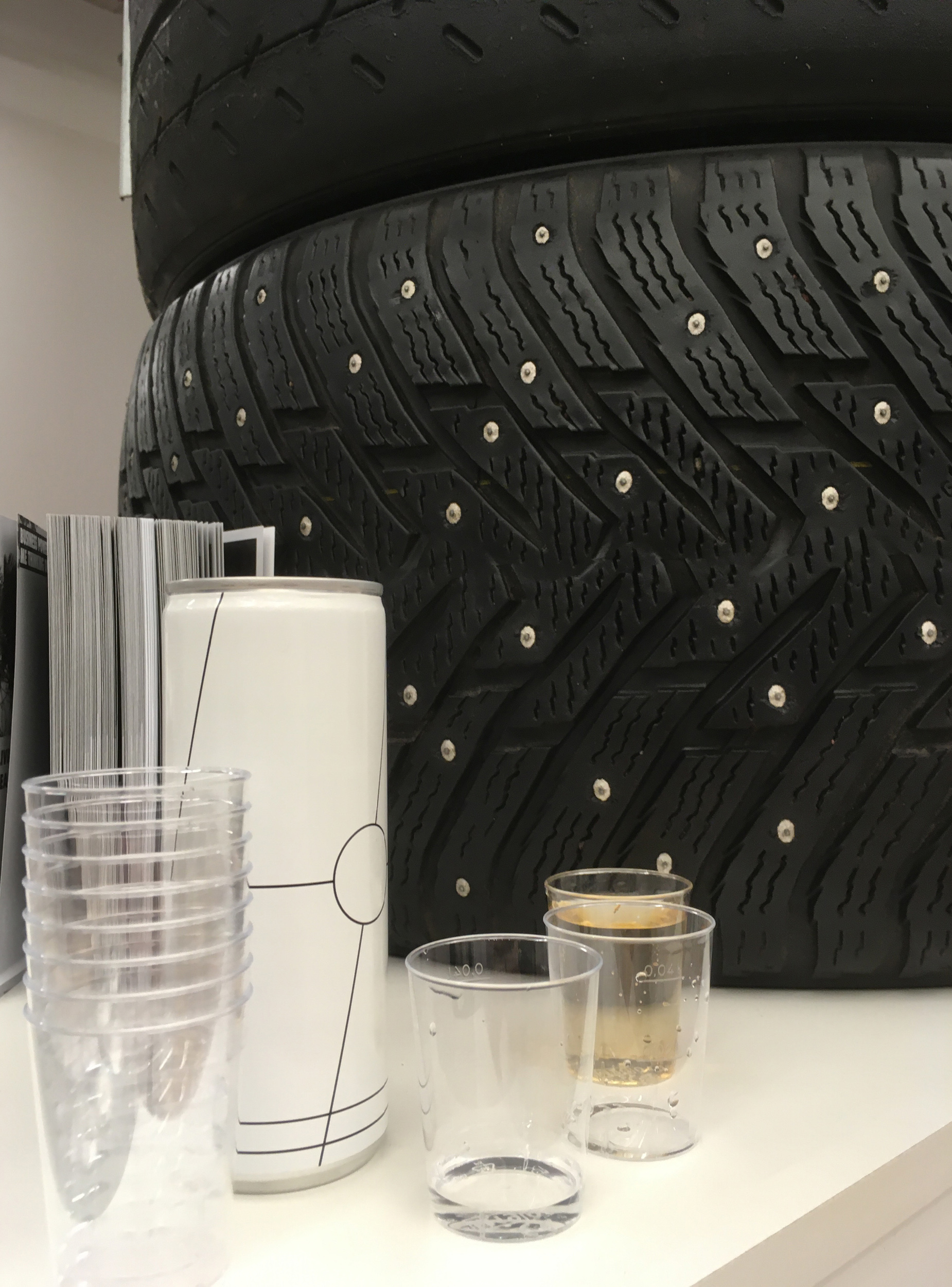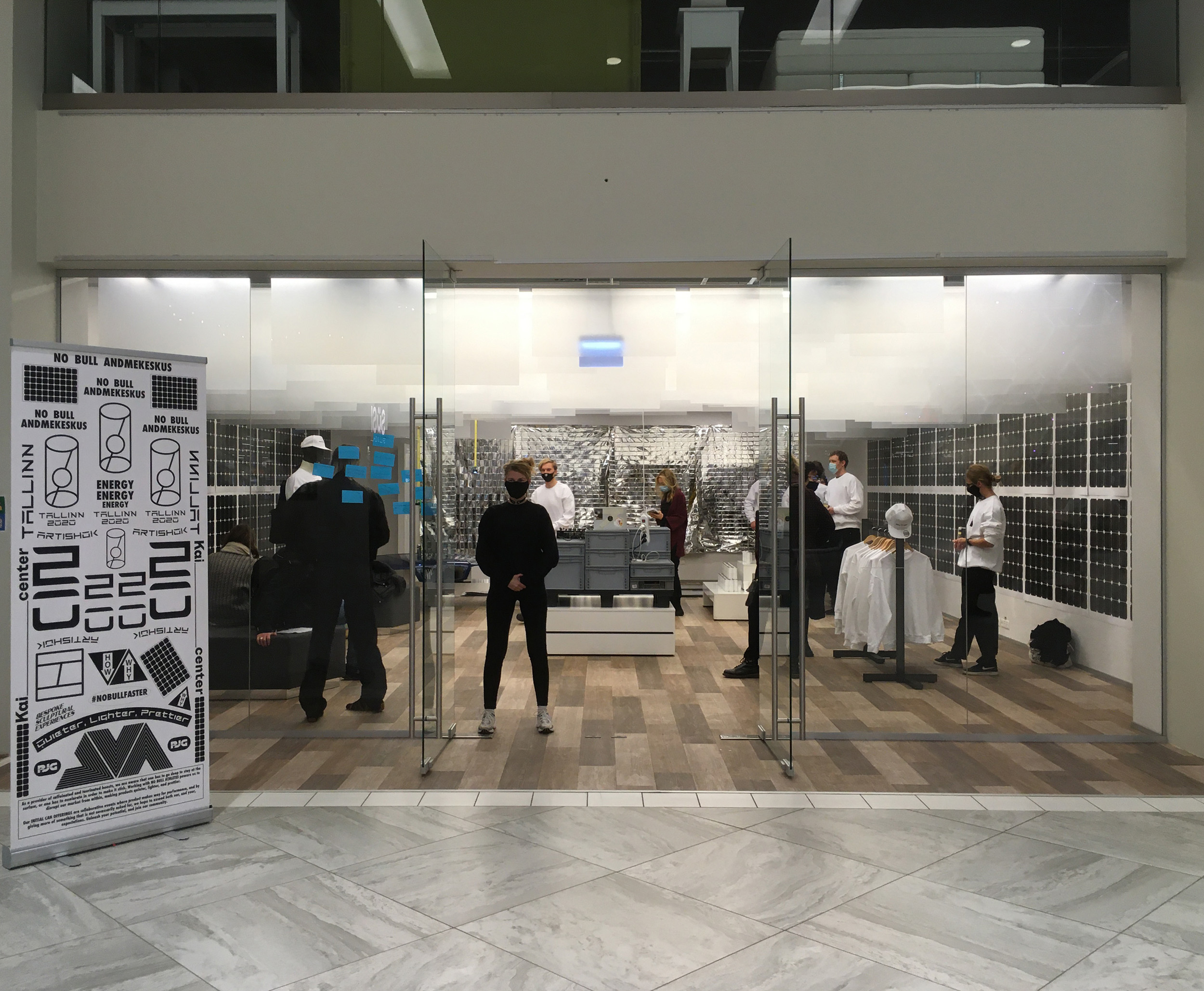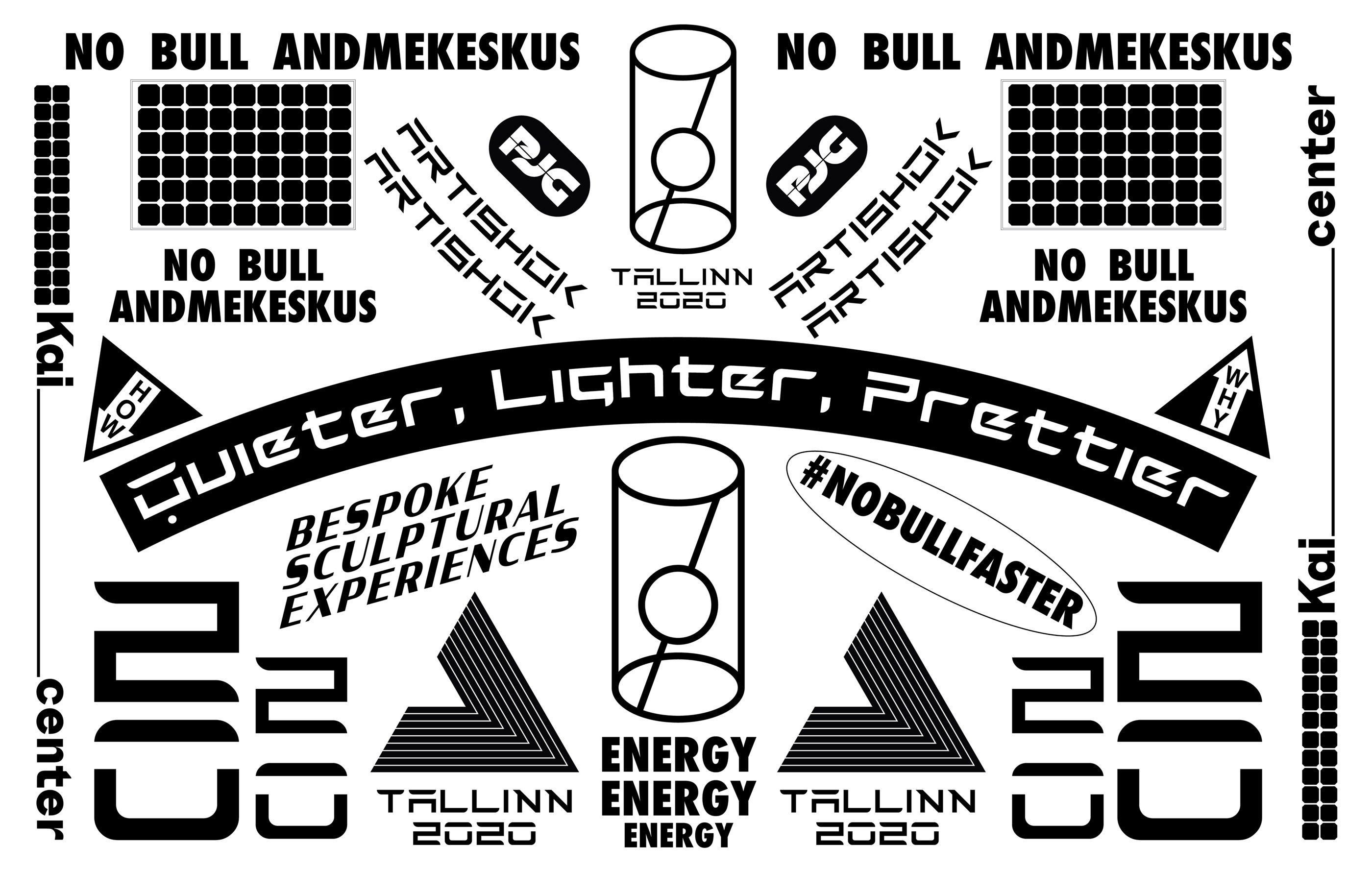 The T1 mall, a nearly extinct capitalist dinosaur, a monument to Estonians' unbridled consumerism and the glory days of malls, which despite the lit-up Ferris wheel on the roof is slowly becoming devoid of tenants. It's funny yet sad to look at this failing giant and think that just recently there was a plan to build yet another behemoth mall in Lasnamäe district, which would have been the biggest yet in Estonia. The hoary old fact that Estonia has the most malls per capita doesn't seem to faze anyone. Perhaps this is how we compensate for our memories of empty shelves and long lines back in the day...

Absurd as it may seem, a Belgian artist's critique of consumerist culture and brand economy is what gets me to visit T1 for the first time in my life. T1 is of course an ideal location for the NO BULL data centre, which plays with the elements of performance art and a platform created for presenting the latest product. In this slightly quirky showroom, brands, data mining, energy efficiency, tech and social media all mingle. NO BULL Energy, the product being launched, isn't just an energy drink. It's a product as lifestyle, vibe, status – in a word, a ticket to the cool people's club. The boundaries between capitalism and art blur quite quickly. The physical nature of the product being advertised is not that important; it could be a new electric car, telephone or clothes collection. The main thing is the process of advertising and promoting and the techniques used for this.

Using as his tools the qualities the "snowflake" generation is often criticized for – superficiality, social media dependency, cult of technology and a two-faced attitude to environmental topics – Pieterjan calls on everyone to experience a tastefully designed energy drink release event that could appeal to both privileged trendsetters and the most left-leaning art students, without understanding who it is all actually meant for.

The artist himself has said that it is an art project disguised as a commercial or business venture... or vice versa (the product is real and also tastes appropriately disgusting) – it depends on what escape route he would need in a given situation. Waxing ironic about consumerist culture and pop activism, the young artist-athletes taking part in Pieterjan's workshop dive headlong into superficiality and in the course of that adventure, come up with a surprisingly non-superficial end result. Something very annoyingly capitalistic has been deconstructed, stereotypical behavioural patterns reassimilated and repurposed for the work. Being in this room, it does really feel like Tesla and Instagram have vomited here. (MAGDALEENA MAASIK)


10 TEXTS ON NO BULL ANDMEKESKUS (PDF)
NO BULL WELL
NO BULL PREMIUM ENERGY DRINK, SOLAR ONE offset prints, Moe vodka, diverse materials, 2020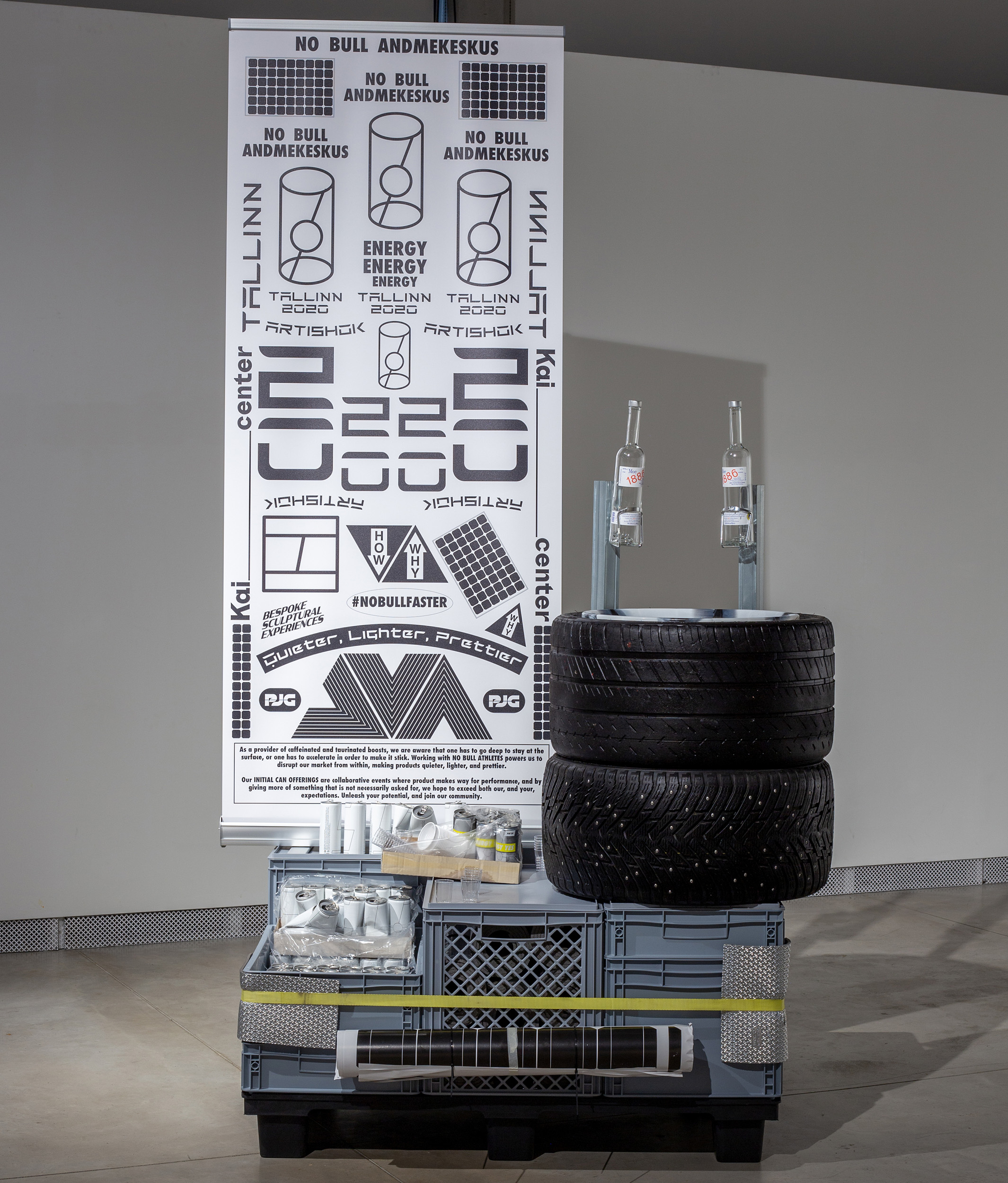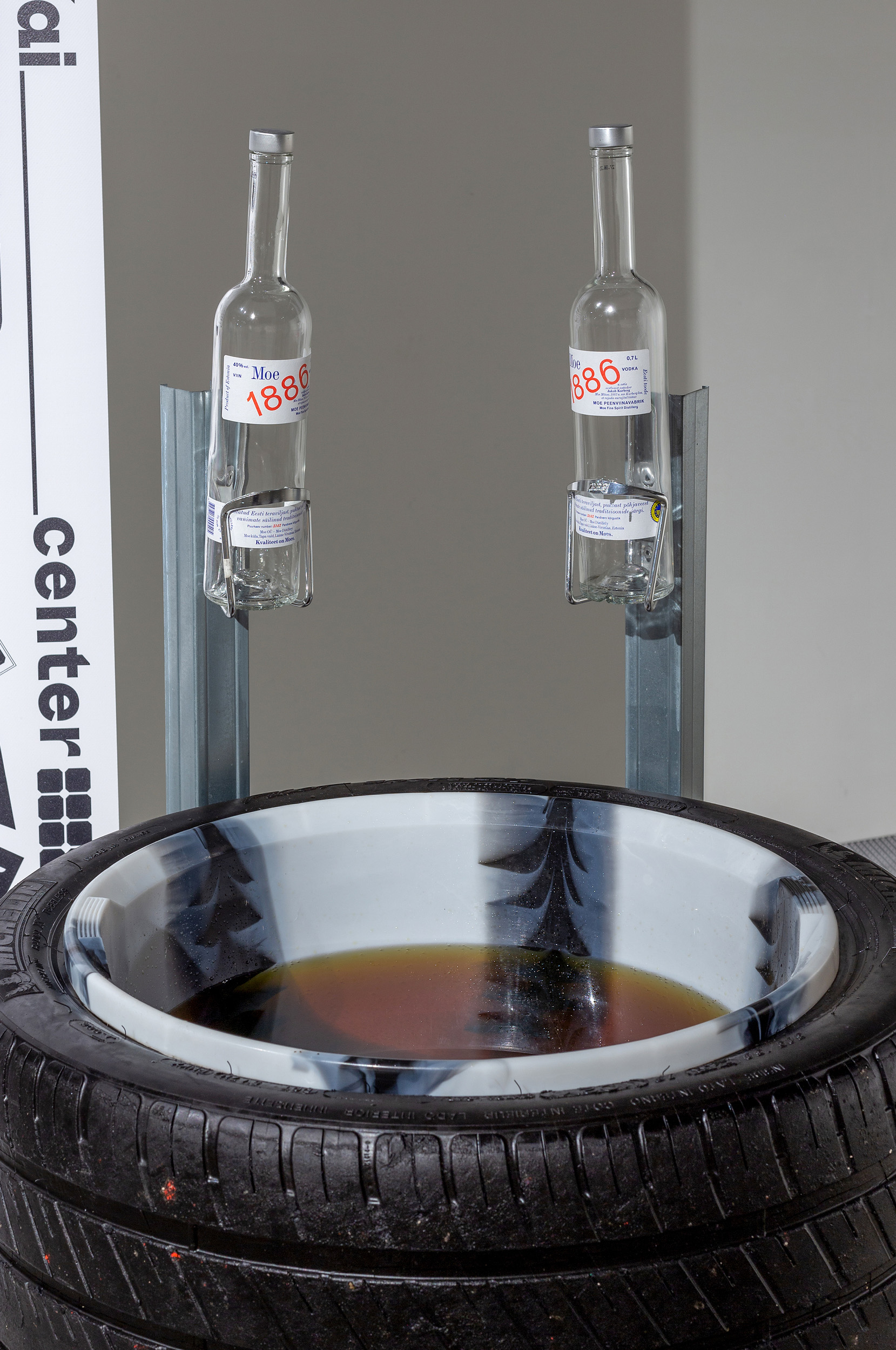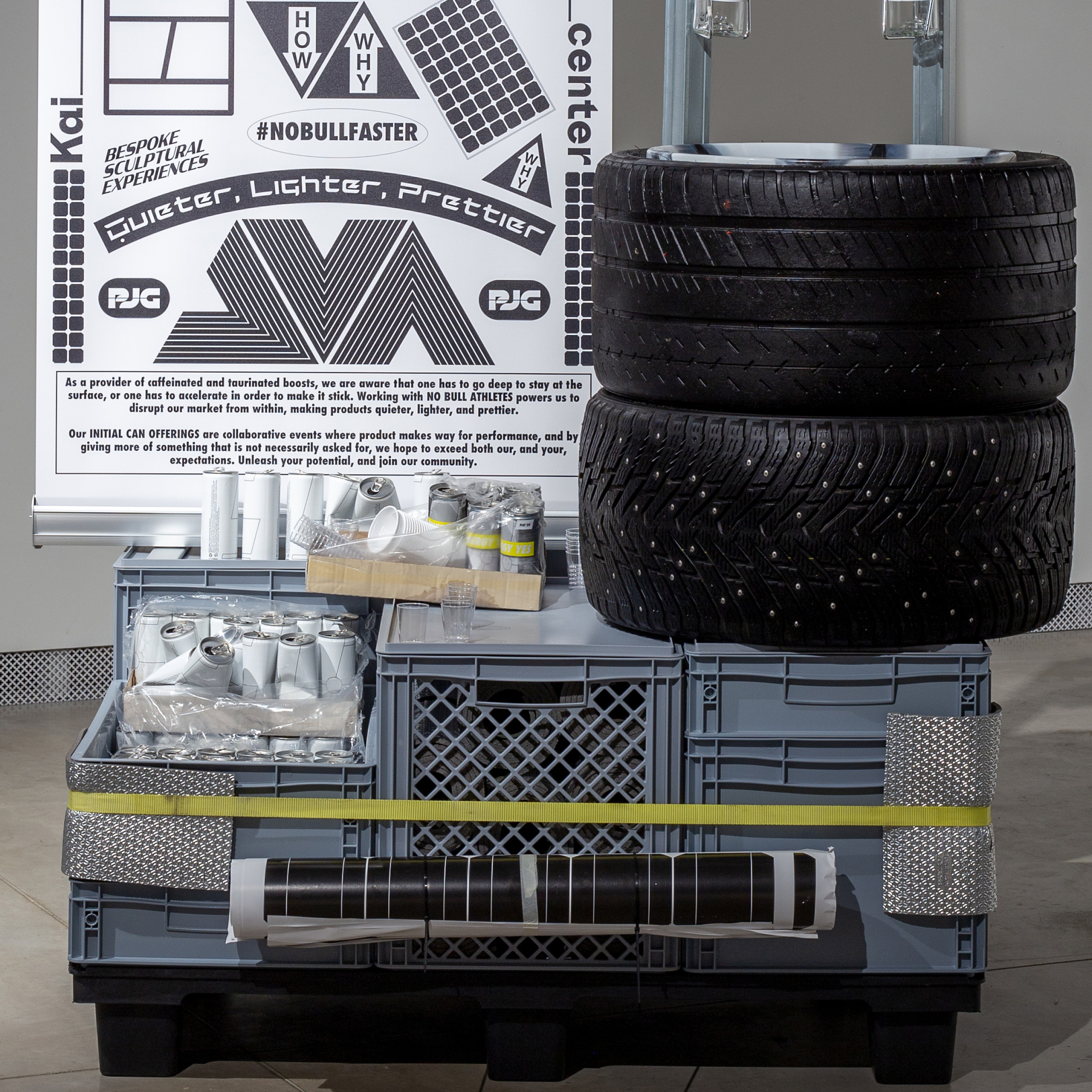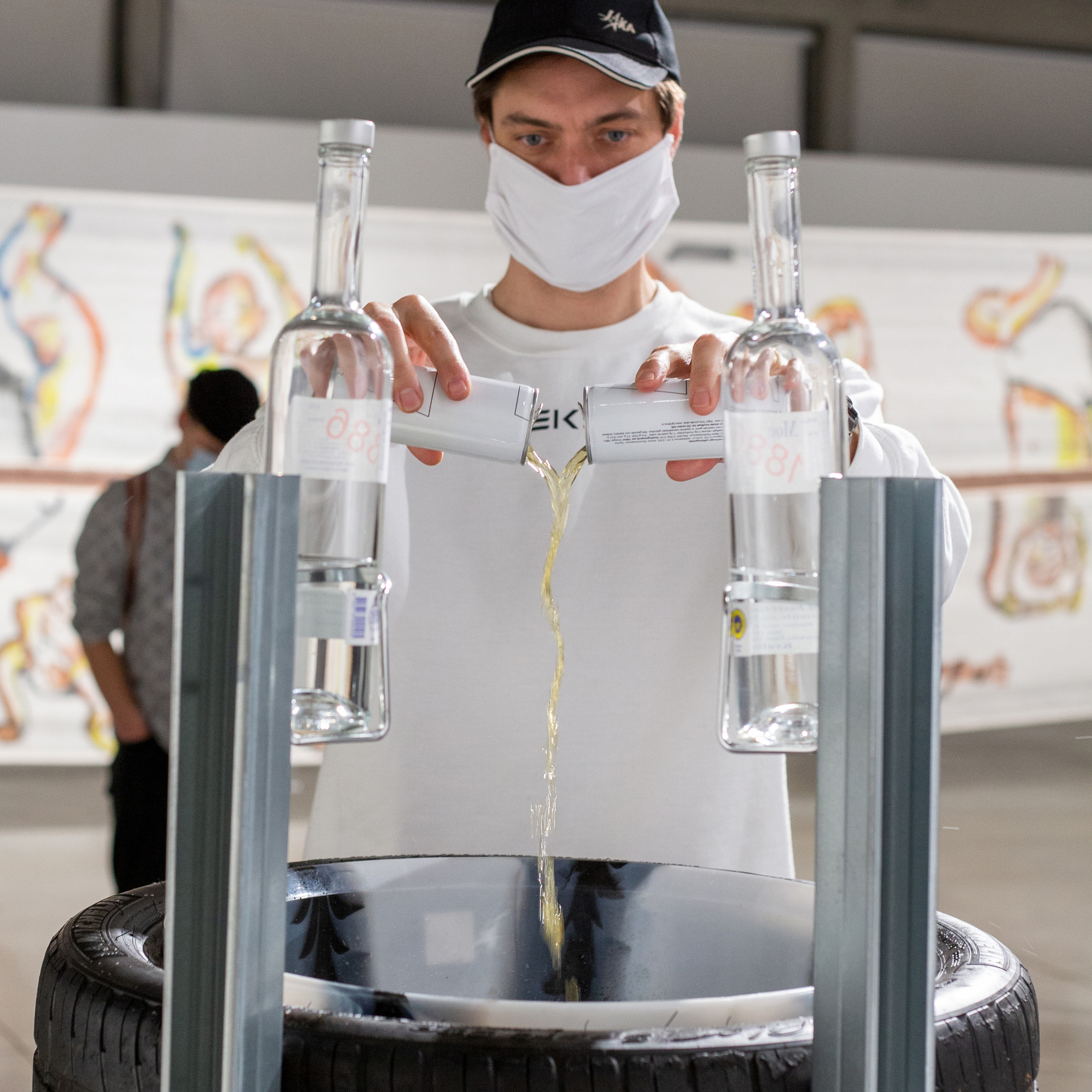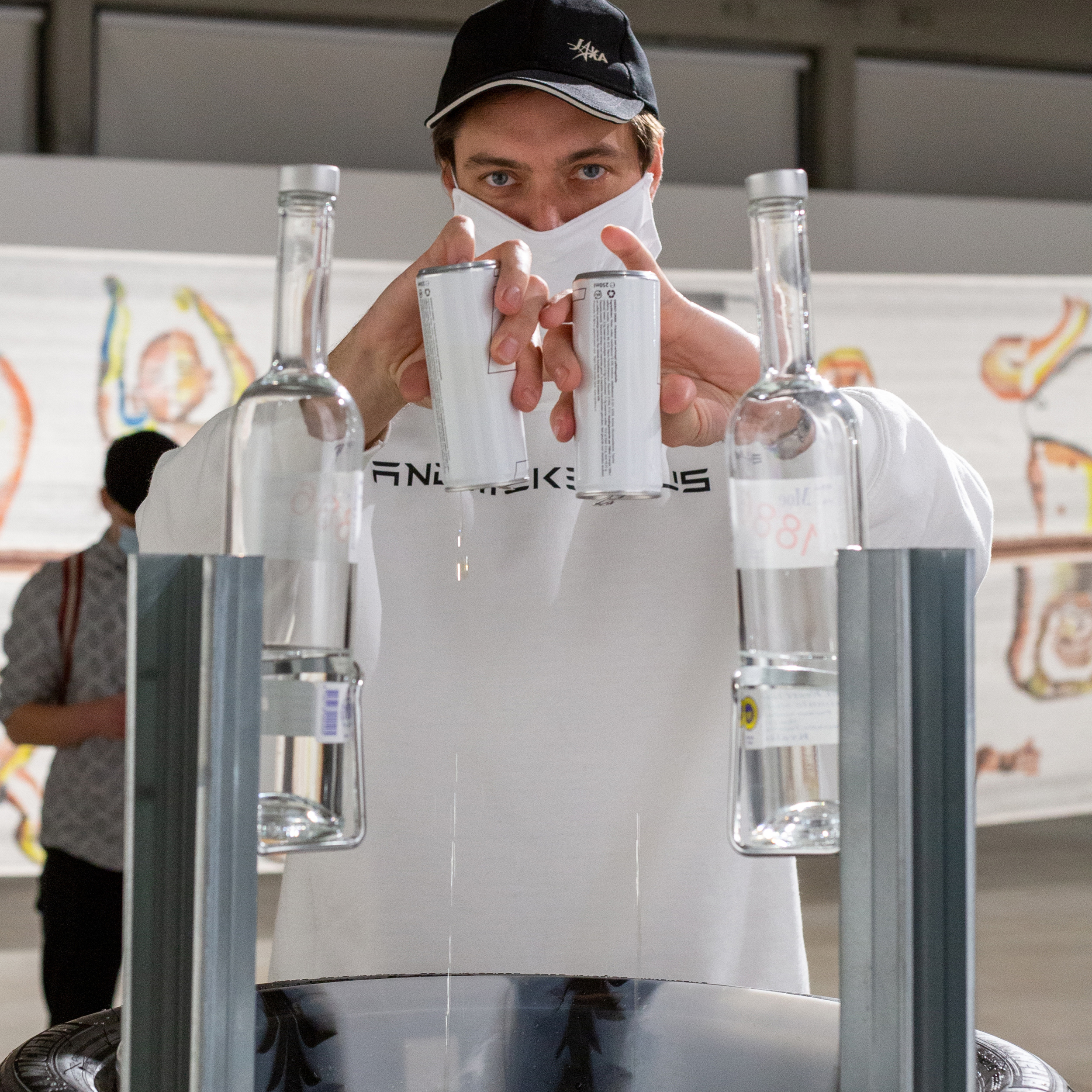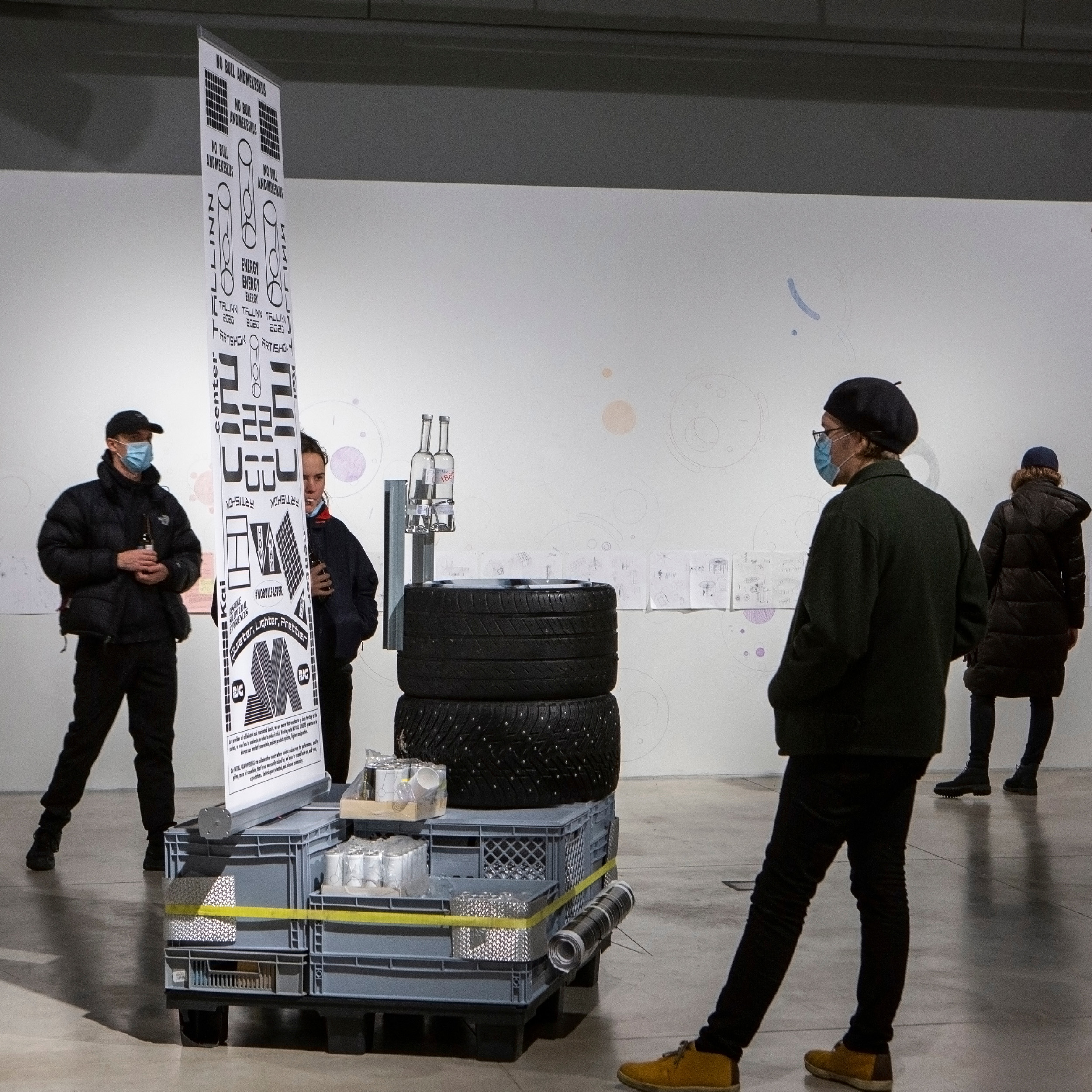 Photography Mari Volens
THE SUM OF THINGS
Your Excellency, with respect.

Report on Subject AV82, 22 Oct. 2020.A.D, Reval.

In examining this subject in greater detail, we found the best way to approach her is to leave the impression of not approaching her, so that she would approach and make her decisions herself. In private conversations, the subject has described brands that she finds appealing with the words "honest", "authentic" and "organic". The latter also applies to any specific product group that happens to be currently in fashion. Thus, by utilizing this term, we can always make the subject like a product that she otherwise wouldn't take notice of.

As of now, the property/wardrobe of the subject include the following products: Eytys boots; Levi's jeans, 2 pairs, second-hand; MCM jeans, second-hand; H&M jeans, label removed, expressing the subject's actual scorn for this brand; Uniqlo U sweater (quantity 2); Uniqlo U T-shirt, (quantity: 3). Uniqlo U has a mildly magical dimension – the subject considers this important for her personal brand and tells to anyone who'll listen a related story in which a part is played by one Rick Owens, the products designed by whom are not owned by the subject due to their too-high price. Once the subject got a personal letter from Owens and was very disappointed that no products were included with the letter.

But I digress. Continuing the list: spring overcoat by Ivo Nikkolo, green, waterproof; spring overcoat by Ivo Nikkolo, glossy, dark blue, not waterproof. The glossy overcoat is more valuable in the eyes of the subject as it's associated with the film Matrix, which had a run in local cinemas. Both products are status purchases where the goal of the products was to show that the subject cares about the local design and clothing industry. Considering the state of the local fashion industry, the subject can wear these items with a bit of a martyr's air and lament the sad state of affairs to her companions, signalling that if the subject were offered a chance to single- handedly save the clothing industry, things might be better.

In addition to the Eytys boots, which cost the abovementioned subject dearly, the subject's shoe collection also includes other pairs of footwear that she wears regularly. When it comes to sports shoes, the subject prefers Nikes. Unlike H&M products, the subject doesn't conceal the brand name, but nor does she show too much love for this brand, as Nike's manufacturing techniques and ideology don't go very well with the subject's persona. Yet the subject considers it important that the Nike products that she owns be different from the ones worn by others, which considering the quantities of Nike products on the city's streets is not physically possible.

In regard to non-sports shoes, the subject is particularly pleased with boots by Wolverine, a small US company. These, the subject feels, are "timeless" products, plus the subject hasn't seen anyone else in her social circles wearing similar boots. The subject is worried about not finding boots like these again, so she has invested in restoring the product. It would be important to destroy the subject's relationship with said pair of boots as clearly the normal consuming cycle has been disrupted here and her behaviour is bordering on obsession. It can be presumed that the subject's development as a consumer is not going normally. Based on the above data and infor- mation previously gathered on AV82, I would recommend a moderate intervention. (ANNE VETIK)


10 TEXTS ON NO BULL ANDMEKESKUS/NO BULL WELL (PDF)
The 7th Artishok Biennial COPY will take place from November 18th to December 6th, 2020. 10 artists will be presenting new works, and for each artwork 10 writers have written accompanying texts. During 10 consecutive days from November 18th to November 27th, each artwork will be premiered at a specifically-chosen location in Tallinn. A group show that brings all the works together will open at Kai Art Center on November 27th and will remain open until December 6th.

The curators of the 7th Artishok Biennial are Laura Linsi and Roland Reemaa. Amid today's compulsive yearning for innovation, the curators' aim is to revive discussions on imitation, simulation and copying. "Could it be that blinded by originality and uniqueness, we have unjustly left aside the potential that lies in copying?" ask the curators.

Repetition and references, echoing and mirroring, satire and imitation – in one way or another, the body of work of all the participating artists relates to working with something that doesn't belong to them, something that is not obsessed with originality, or something that is intended to be duplicated. With this in mind, the artists were challenged to create new pieces for COPY. The participating artists are Ann Pajuväli (EE), Ann Mirjam Vaikla (EE) & Szymon Kula (PL/FR), Anna Mari Liivrand (EE), Jass Kaselaan (EE), Joana Chicau (PT/NL), Johanna Ulfsak (EE), Kaisa Sööt (EE) & Koit Randmäe (EE), Marc Leschelier (FR), Pieterjan Ginckels (BE) and Siim Karro (EE). Scroll to the end for the timetable of the premieres.

Following the biennial's pre-established format, ten writers were invited to write about the emerging artworks. Each of them was tasked with writing a commentary for each of the works in production. The ten writers are Anne Vetik, Hanna Laura Kaljo, Joanna Hoffmann, Laur Kaunissaare, Magdaleena Maasik, Margit Säde, Maria Helena Luiga, Marten Esko, Vitamiin K (Siim Preiman & Lilian Hiob) and Bogie Draaistel. Over this year, the writers and artists met digitally as well as physically, and organised studio visits to discuss the artists' creative processes and the emerging artworks. The 100 texts were written based on these meetings and discussions ahead of the finalisation of the artworks. Varying from written dialogues to short sci-fi stories, they will be presented alongside the artworks from November 18th to November 27th.

COPY muses about and tests the concept of working with something which does not belong to us in the context where nothing really belongs to anyone anyway and everything has already been done before, many times. Yet every moment can, in some way, be novel and singular, can be made anew. The curators introduce a spatial dimension to the matrix of the biennial. Each of the new artworks will be presented in a specific place, form and context at a one-night-only event during a 10-day marathon of premieres. Pieterjan Ginckels' satirical performance No Bull Data Centre, for example, will take us to the T1 Mall of Tallinn, Anna Mari Liivrand's forged sculpture series invites us for a walk in Tallinn's Old Town and Johanna Ulfsak's large-scale hand-painted and hand-woven textile Soft Copies puts us onto a volleyball court.

Laura Linsi and Roland Reemaa are the authors of Weak Monument, the Estonian Pavilion at the XVI Venice Architecture Biennial (together with Tadeas Riha). They recently created the scenography and architectural vision for the Riga International Biennial of Contemporary Art RIBOCA2. Their spatial design studio LLRRLLRR is based in Tallinn and London.